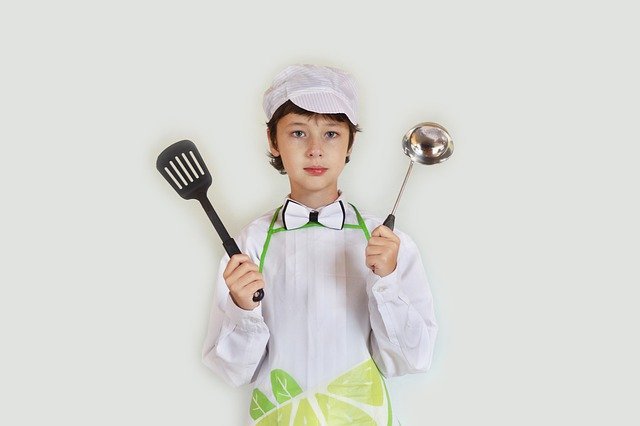 One Simply Terrific Thing: Ateco's Offset Spatula
At first glance, it seems like the common butter knife does almost everything an offset spatula does. But when it comes to frosting cakes and cupcakes or spreading batter in a pan, once you have an offset spatula you'll never reach for that butter knife again!
Avid Baker? Then You Should Have an Offset Spatula
I've had various offset spatulas for years, but ever since I started to bake seriously Ateco's 4 1/2 inch offset spatula ($6 from Amazon) is the one I reach for more than all the others in my drawer. It's big enough to pick up a workable amount of frosting or move a sizeable amount of batter around, but not so big that it's unwieldy to use.
This offset spatula is the ideal tool for frosting layer cakes and cupcakes.
The sharp metal edge neatly scrapes and smooths out thin layers of frosting , while the angled offset design makes frosting the sides of a cake much easier than if you were awkwardly trying to handle and angle a straight butter knife.
The flexible metal has a bit of bounce and give, which naturally creates frosting swoops and swirls.
The offset nature means you don't have to contort your hand when trying to spread cake or brownie batter around a deep pan.
I've even reached for this spatula when I want a thin utensil to slide between brownies or cake and the sides of the pan. It's especially adept at sliding around the sides of a curved cheesecake pan, and because it's so thin and flexible, it's less likely to gouge the sides of the cheesecake.
So yes, there's a butter knife sitting in your kitchen drawer, but once you have an offset spatula, expect to only use that butter knife for its intended purpose: to spread butter on toast.