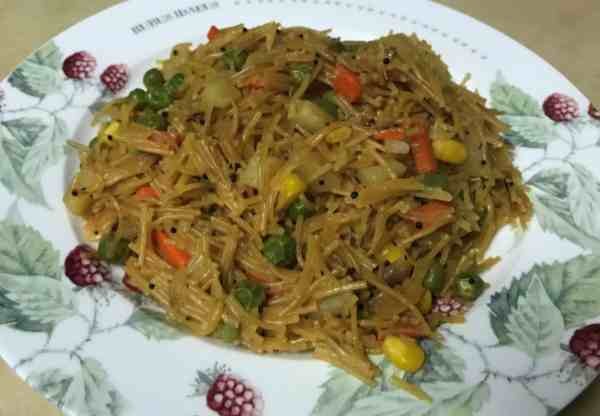 Vegetable Vermicelli or Vegetable Semiya
Vegetable Vermicelli is a healthy and nutritious breakfast or snack recipe. Kids love it and it is also a great meal for the lunchbox.
I have used roasted Vermicelli, in case you have plain vermicelli then roast it till light brown for 2-3 min on medium heat. It is important to have the right vermicelli : water ratio to ensure that it does not turn soggy, it should be 1:1.5 that's is 1.5 cup water for 1 cup vermicelli.
Vegetable Vermicelli
INGREDIENTS
2 cups Vermicelli Roasted
1 medium Potato 1/2 inch Long Cube
1/2 cup Carrots 1/2 inch long cube
1/2 cup Corn Kernels
1/2 cup Green Peas Shelled
1 medium Red Onion Sliced 1/2 inch long
1/2 tsp Mustard seeds
2 Green Chillies Slit
2 tbsp Oil
2 tbsp lemon juice
1/4 tsp Turmeric Powder
INSTRUCTIONS
Heat Oil in a large Skillet, add mustard seeds and Green Chillis and stir till it splutters .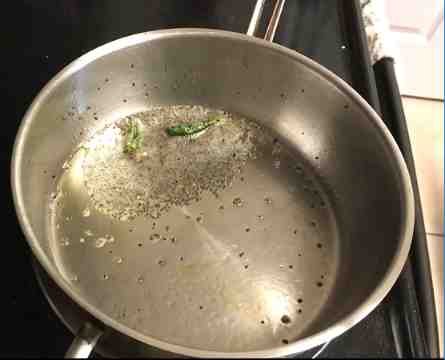 Add Onions and Saute well until light brown.
Add potato, carrots, corn and peas and stir well. Add 1 tsp salt so that it help to cook fast. Add 1/2 cup water and put the lid on and let it cook for 4-5 minutes till well done( I have used frozen corn and peas, fresh vegetables may take more time, thus cook accordingly).
Add roasted vermicelli, turmeric and salt to taste to it and stir for a minute. Add two and a half cups of water and let it cook for 4-5 minutes. Add lemon juice and stir and let it cook for 2 more minutes. Remove from heat and seve hot.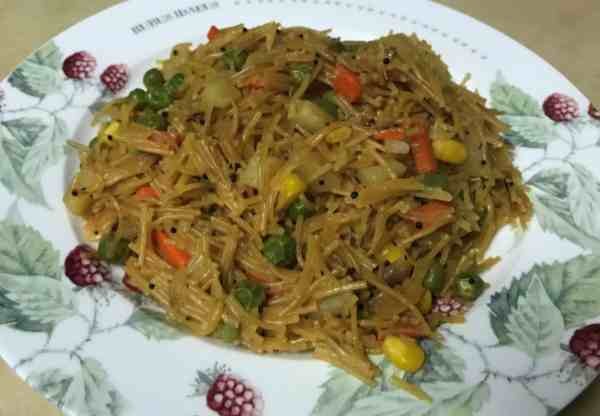 Watch Video