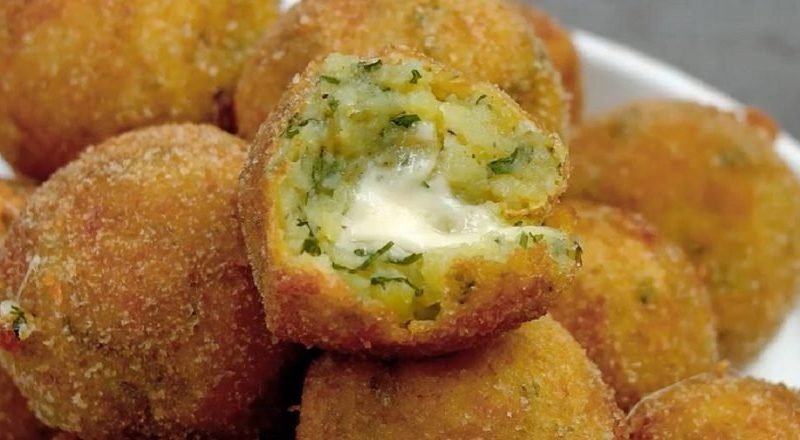 Potato meatballs
I'm not one of those who throw away food. Yes, it happens that we do not have time to eat bread, and it becomes stale . So this is not a reason to heartlessly send it to the trash bin! In such cases, I grate it and use it as bread crumbs. Delicious potato meatballs !
By the way, you can use yesterday's potatoes to prepare this quick snack. Didn't finish the side dish at dinner? So this is not a problem! The potato balls with cheese are incredibly tasty. I share the recipe!
5/5
Ingredients
Potatoes – 700 g
Greens – 40 g
Egg – 1 PC.
Bulka – 3 pcs.
Hard cheese – 120 g
Wheat flour – 70 g
Salt – taste
Black pepper (ground) – taste
Sunflower oil – taste
Preparation
Grate hardened buns and sift crumbs through a sieve.
Boil the potatoes and mash them with a fork. Add salt, pepper, chopped herbs and stir.
Pinch off a little potato mass, roll it out in the palm of your hand. Place a small cheese cube in the center and form a ball.
Mix the egg with 30 ml of water. Dip each ball first in flour, then in the egg mixture and finally in breadcrumbs. Cook the balls in oil for about 5 minutes.
You can experiment with herbs to make potato balls . I usually use the seasonal option. I serve a dish with different sauces on the table: garlic, ketchup, sweet and sour or cheese. Which one do you like?