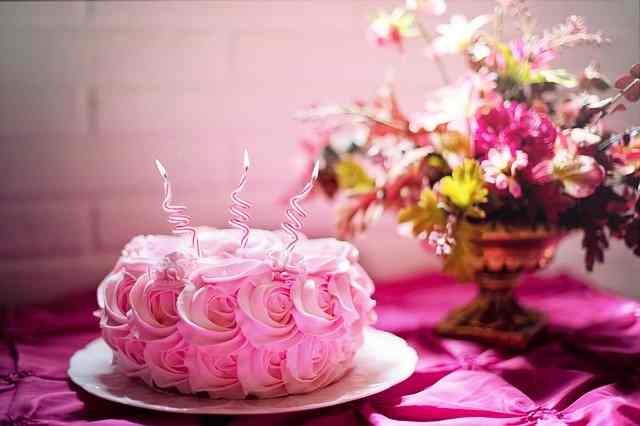 King Cake Recipe
Mardi Gras is intricately associated with New Orleans and nothing says Mardi Gras and like a King Cake!
This cake is actually a sweet, yeasted bread decorated with the purple, green, and gold colors of Mardi Gras. It's traditional to kick off the season of Carnival with King Cake, which has a long, storied history that takes us all the way from France to NOLA.
What Is a King Cake?
The traditional New Orleans-style King Cake is an enriched yeasted bread, similar to brioche, that is often rolled in cinnamon and sugar, then baked, glazed, and dusted with colored sugar.
The colored sugars are gold, green and purple, which are the traditional colors of Mardi Gras. Gold represents power, green stands for faith, and purple is justice.
Though the traditional filling is a cinnamon sugar or cream cheese filling, King Cakes come in numerous variations and can be filled with anything from strawberry jam, praline, chocolate, coconut, or even fancier versions made with goat cheese and pears.
I stuck with more traditional cinnamon sugar for this version, though I did bring it up a notch by slicing the rolled bread in half and then twisting the sliced roll together to give the cake a sophisticated look.
King Cake History
The King Cake is thought to have started in France, where the original King Cake was named after the three kings of the Bible that visited the baby Jesus on the 12th night of Christmas, January 6th.
In France, the cake is made of puff pastry and frangipane (almond cream). It's still an incredibly popular dessert there, served throughout the month of January, closely associated with the religious feast of the Epiphany. A local bakery in France can sell up to 1,500 cakes in the month of January alone!
By the time the tradition came to New Orleans from French immigrants in the 18th century, it had morphed into an enriched brioche bread cake.
Bakeries in New Orleans started selling them for Carnival season, which began at the end of January 6th and went through Ash Wednesday (six weeks before Easter and the beginning of Lent). By the 20th century the tradition took off and king cakes were all over New Orleans.
Why Is There a Baby in the Cake?
All king cakes have a baby or toy figurine hidden in the cake, though that baby can actually be a toy baby, or a more conceptual "baby" like a dry bean or pecan.
Tradition holds that the person who gets the slice with the baby is the "king" or "queen" for the day, and is also responsible for bringing the next King Cake or host the next King Cake party.
Of course, when serving the cake, be sure to warn all folks who are not familiar with the tradition that there might be a baby figurine, dry bean, or pecan in their slice and what the significance of it is! You don't want unsuspecting folks choking or cracking a tooth.
How Do You Make a King Cake?
Making a king cake can seem daunting at first, but it's a straightforward recipe.
The enriched bread dough starts by combining warmed milk, honey, and yeast. The yeasty liquid is mixed with melted butter and eggs along with a dash of cinnamon, nutmeg, salt, and extracts like vanilla or almond. Then the liquid is mixed with flour and kneaded until a dough is formed.
The dough is left to rise, then rolled out into a rectangle. A cinnamon sugar butter mixture is spread out, and the dough is rolled into a really long log that is sliced in half lengthwise. The two long pieces are then twisted together and then shaped to form a ring. The ring is left to rise again and then baked.
Once baked and cooled, the baby is tucked away into the cake somewhere, and the cake is glazed with a simple powdered sugar milk glaze and then sprinkled with colored sugar.
How Do You Store a King Cake?
A king cake is best left at room temperature for up to 3 days under a cake dome or in an airtight container.
How to Freeze a King Cake?
King cake freezes really well, but it's recommended that you freeze it before you frost it! Just let the cake cool completely to room temperature, double wrap it tightly with plastic wrap and then wrap it again with aluminum foil or place it in a large two-gallon zip-top bag.
When well-wrapped, the king cake will keep for up to three months in the freezer. Thaw the cake on the countertop overnight, then frost and serve.