18 recipes for juices that are good for immunity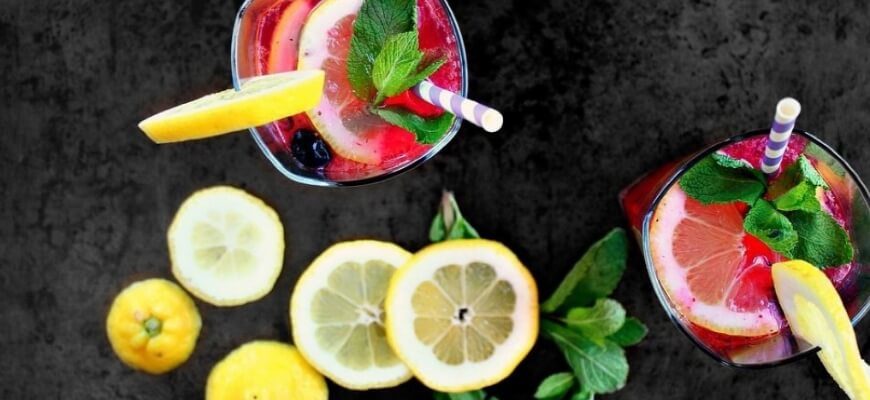 Consider the recipes for juices that are the tastiest and healthiest for your health, and that you can make at home. Read on!
---
In order not to get sick (including coronavirus), you need a strong immune system. Including certain vitamins, minerals and nutrients in your diet can seriously boost your immune system. And there is no better way to do this than to try our natural homemade juice recipes.
There are many fruit and vegetable combinations that will give your juice a delicious taste and many health benefits . Content
Delicious and healthy juice recipes
We have compiled 18 healthy juice recipes that will definitely strengthen your immune system.
So how to make healthy and tasty juice at home?
Apple, celery and parsley
This juice is high in antioxidants, thanks to apples and celery. This gives the immune system a positive boost. Antioxidants fight free radicals, keeping the body in good shape.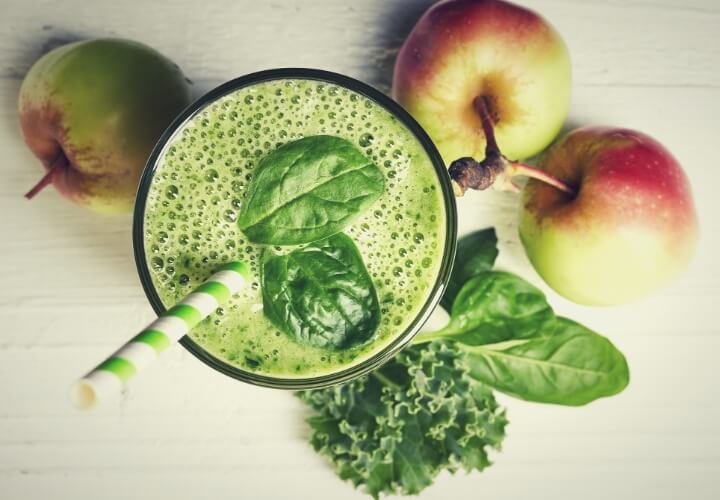 The last ingredient, parsley, contains essential oils that are anti-fungal and anti-bacterial in nature. Therefore, adding parsley to this juice (and any juice) will help boost your immune system!
Juice recipe:
1 apple;
4 stalks of celery;
A small bunch of parsley (including the stems);
Apple, carrots and oranges
The combination of apples, carrots and oranges contains many nutrients. This juice is an immune-boosting blend that tastes great – a good mix of sweet and tart.
The nutrients in this juice:
Vitamin A;
Vitamin C;
Folic acid;
Potassium;
Juice recipe:
1 apple;
2 carrots (large, with trimmed tops);
1 orange.
Ginger, lemon and turmeric
Ginger is a superfood with antibacterial and antimicrobial properties. Turmeric contains significant amounts of antioxidants. And of course, lemon contains a lot of vitamin C.
The juice according to this recipe has a completely unique taste. Drink it slowly, as ginger gives it a spice.
This is surprisingly tasty, especially for something so shamelessly useful!
Juice recipe:
50 gr. ginger;
1 lemon;
2 teaspoons of turmeric.
Honey, mango, orange, strawberry, lime juice
The fact that this juice strengthens the immune system makes it even more desirable!
The juice contains:
Vitamin A;
Vitamin C;
Folic acid;
Vitamin E.
Juice recipe:
2 tablespoons of honey;
1 mango;
1 orange;
10 strawberries (frozen);
2 tablespoons lime juice.
Apple, carrot, cucumber, pineapple, orange, ginger, beetroot and lots of water
This juice may require many ingredients, but there are many immunity boosters present.
Juice recipe:
5 medium apples;
4 medium carrots;
1 cucumber;
15 grams of fresh ginger;
1 lemon;
1 lime;
2 or 3 oranges;
2 cups pineapple juice
1/2 red beet.
Tangerines, grapefruit, lemon and oranges
This juice is the main supplier of vitamin C. Vitamin C is rich in antioxidants and is a well-known immune stimulant. It also has a positive effect on the production of lymphocytes (white blood cells) and phagocytes, which help in the prevention of infections.
The nutrients in this juice:
Vitamin A;
Vitamin C;
Folic acid;
Vitamin B6;
Zinc
Juice recipe:
4 tangerines;
2 oranges;
1 grapefruit;
½ lemon.
Apple, beet, carrot, dandelion and greens
This juice uses a unique ingredient: dandelion greens.
Dandelions detoxify the body and are mild diuretics (keep this in mind if you have gut problems).
Juice recipe:
2 medium apples;
1 small beet;
1 medium carrot;
1/2 cucumber;
8 stalks of celery;
1 dandelion bouquet (a small amount of greens);
1 small clove of garlic (optional)
30 gr. ginger;
4 large cabbage leaves;
1 handful of parsley.
Kiwi, strawberry, mint, yogurt, orange juice
Don't like oranges and grapefruits? Kiwi and strawberries also contain vitamin C!
Yes, there is some orange juice in the recipe, but trust me, you won't notice it!
The nutrients in this juice include:
Vitamin A;
Vitamin C;
Magnesium;
Vitamin B6;
Zinc.
Juice recipe:
2 kiwi;
2 sprigs of mint;
200 gr. strawberries;
150 gr. yogurt;
150 gr. juice from an orange.
Cardamom, carrots and orange juice
This fresh juice recipe is perfect for making a spicy drink.
Carrots are high in beta-carotene, which protects against free radicals. Cardamom also contains eucalyptol, which fights inflammation, in addition to its delicious taste. The benefits of oranges have been discussed many times.
Juice recipe:
1 teaspoon cardamom
3 or 4 carrots;
2 oranges.
Celery, horseradish, cabbage, lemon, tomato juice and soy sauce
The recipe for this juice sounds a little strange at first. The juice imitates a bloody Mary.
The horseradish recipe looks unusual, but its anti-inflammatory properties are worth a try!
Other nutrients from this juice include:
Vitamin A;
Vitamin C;
Fatty acid;
Magnesium;
Potassium.
Juice recipe:
50 gr. celery juice;
100 g cabbage juice;
150 gr. tomato juice;
1 teaspoon of horseradish;
1 drop of hot sauce
30 gr. lemon juice;
20 gr. soy sauce.
First combine the soy sauce and horseradish, then add the tomato juice and stir well. After that, add everything else.
Spinach, tomato juice
This juice is rich in protein and "designed" for maximum absorption of iron. Spinach itself contains a lot of iron, and tomatoes contribute to its absorption. These juice recipes are always very simple and delicious.
Juice recipe:
200 gr. spinach;
2 tomatoes;
1 lime or lemon;
4 sprigs of basil (optional)
Apple, celery, cabbage, cucumber, spinach, ginger, lemon
This is a typical green juice recipe with ginger and lemon added for flavor.
Nutrients of this juice:
Vitamin A;
Vitamin C;
Calcium;
Vitamin B6.
Juice recipe:
1 medium green apple;
2 stalks of celery;
2 cabbage leaves;
100 g spinach;
½ medium cucumber;
1 slice of ginger;
¼ lemon.
Cucumber, cabbage and pear
There is a reason cucumber and kale are so common in green juices. Cabbage is packed with antioxidants and cucumbers provide a ton of good hydration.
Another component of this juice, pears, are rich in vitamin C and are widely known for their ability to reduce inflammation and ease coughs.
Juice recipe:
1 cucumber;
1 small head of cabbage;
2 pears.
Beets, carrots, ginger and orange
This juice uses four main ingredients to fight inflammation.
The nutrients in this juice:
Vitamin A;
Vitamin C;
Calcium;
Vitamin E.
Juice recipe:
1 medium beet;
3 medium carrots;
½ lemon;
1 orange;
30 gr. ginger;
1 pinch of black pepper
Mix everything except the pepper first!
Watermelon, mint and spices
Watermelon provides amazing immunity benefits. Additionally, if you are dealing with muscle pain due to the flu, it can also ease it.
The nutrients in this juice:
Vitamin A;
Vitamin C;
Magnesium;
Zinc.
Juice recipe:
2 tablespoons dried mint
1 medium watermelon;
1 pinch of black salt
Spices to taste.
Mix the mint and watermelon juice first, then sprinkle with salt and spices on top!
Beets, plums and red cabbage
Beets are known for their nutritional value. It is rich in minerals, nitrates and antioxidants. And plums contain many phenolic compounds that are anti-inflammatory natural antioxidants.
Finally, red cabbage is packed with nutrients that also have tremendous immunity benefits!
Juice recipe:
2 medium beets;
¼ medium red cabbage;
4 plums.
Carrots, grapefruit, ginger and mango juice
This juice is designed to replenish vital antioxidants and fight inflammation. It has a specific invigorating taste.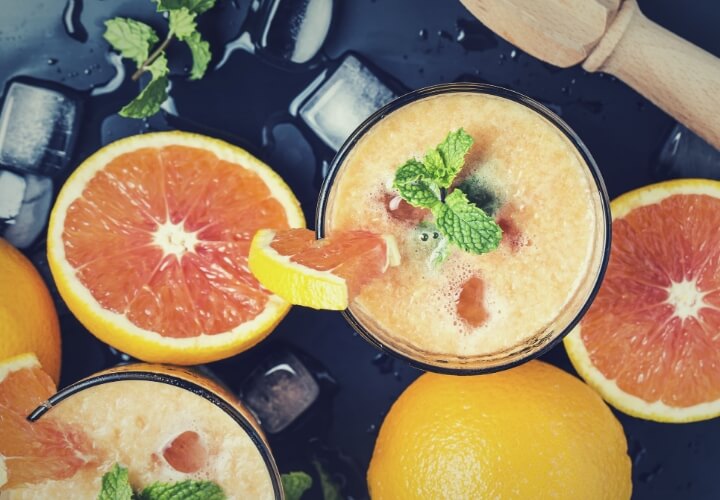 Juice recipe:
4 large carrots;
2 grapefruits;
40 gr. ginger;
2 mangoes;
1 pinch of black pepper;
¼ teaspoon of turmeric.
To make the juice, mix everything except the turmeric and pepper in a blender or juicer. Once that's done, add the spices!
Tomato juice and spices
Simple tomato juice that doesn't require a blender and juicer may be all you need to maintain immunity.
Tomatoes contain:
Vitamin A;
Folic acid;
Vitamin C.
Adding a little black pepper or salt to the tomatoes can improve the flavor. You can also add other spices, such as:
Celery salt;
Paprika;
Himalayan salt;
Onion powder.
Prepare the tomatoes by washing, coreing and cutting into quarters. Simmer in a saucepan for half an hour, then whisk with a blender. Add spices and you're done!
Juices don't have to be "boring" to be healthy. Today we looked at great fruit and vegetable juice recipes for every taste. What healthy juices do you like?